Prachtvideo met en voor onze collega's
Tribute to our Team
.
Meer weten over onze Great Place to Work filosofie? Klik hier >
Logisch!
Uiteraard zijn wij best wel een beetje trots op ons team, logisch! 🙂
We weten wat voor drukte er op het team af kan komen en wat voor onmogelijke deadlines er zo af en toe gehaald moeten worden. We hebben er als directie ook zelf mee te maken gehad – nog steeds!
En dat doen onze collega's tegenwoordig – laten we het maar gewoon toegeven – al lang beter dan de oprichters.
Deze 'Tribute to our Team' video is daarom door onze directeur Edwin zelf in elkaar gezet als authentieke dank aan ons super team!
Video EuroEconomics Tribute to our Team
Klik op de foto voor onze dank video!
Video EuroEconomics Tribute to our Team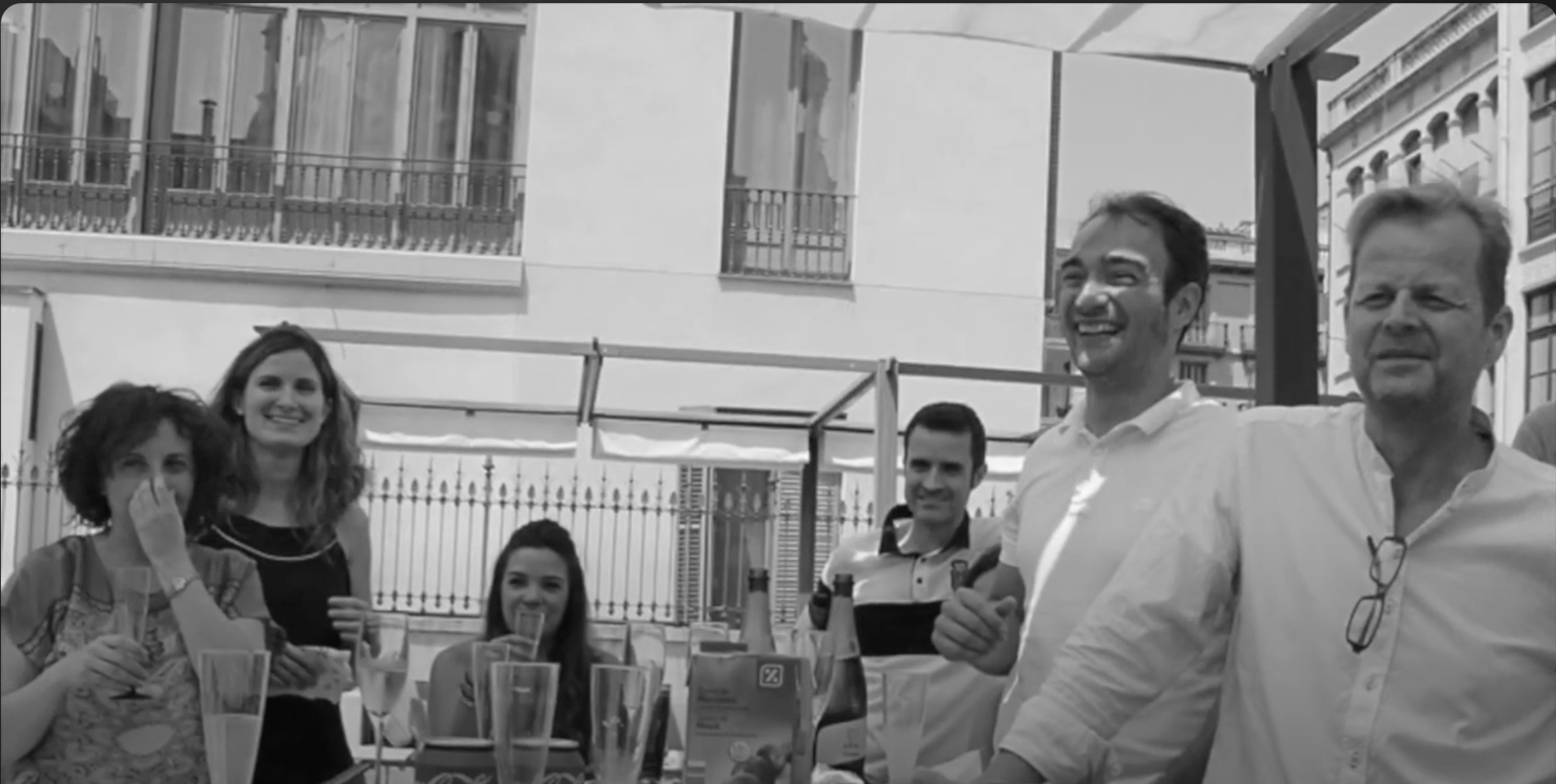 Dank namens de founders en directie!
Makkelijk je vraag stellen?
Wil je dat ons team ook jouw belangen behartigt in Spanje en wil je misschien een vraag stellen over jouw situatie of meer in het algemeen over Spanje?
Je bent van harte welkom, we zijn je graag van dienst.
Je vraag stellen kost je minder dan een minuut
Je krijgt binnen 1 werkdag reactie. Geen kosten